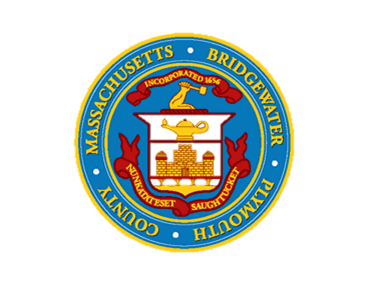 Bridgewater's Annual Town Reports 1847-2020 (missing 2009-2014)
Bridgewater's Town Reports from 1847 to 2020 cover activities of the Town Government, including early school reports and some social activities. The reports are maintained in hard copy by the Bridgewater Town Clerk's Office, the Bridgewater Public Library, the Old Bridgewater Historic Society, and the Bridgewater State University.
For reasons unknown, the Town of Bridgewater did not produce Annual Town Reports from 2009-2014 thus missing documentation of the Town's change in government from a Town Administrator/ Board of Selectmen to Town Manager/ Town Council. Production of Town Reports began again in 2015 when the Town Council required them to be produced by the Town Clerk's Office. In 2021-2022, Michael Mischley, working as a student Intern for the Town Clerk's Office digitized nearly all the Town Reports.
Submissions from 2020
2020 Bridgewater Annual Town Report, The Town of Bridgewater
Submissions from 2019
2019 Bridgewater Annual Town Report, The Town of Bridgewater
Submissions from 2018
2018 Bridgewater Annual Town Report, The Town of Bridgewater
Submissions from 2017
2017 Bridgewater Annual Town Report, The Town of Bridgewater
Submissions from 2015
2015 Bridgewater Annual Town Report, The Town of Bridgewater
Submissions from 2008
2008 Bridgewater Annual Town Report, The Town of Bridgewater
Submissions from 2007
2007 Bridgewater Annual Town Report, The Town of Bridgewater
Submissions from 2006
2006 Bridgewater Annual Town Report, The Town of Bridgewater
Submissions from 2005
2005 Bridgewater Annual Town Report, The Town of Bridgewater
Submissions from 2004
2004 Bridgewater Annual Town Report, The Town of Bridgewater
Submissions from 2003
2003 Bridgewater Annual Town Report, The Town of Bridgewater
Submissions from 2002
2002 Bridgewater Annual Town Report, The Town of Bridgewater
Submissions from 2001
2001 Bridgewater Annual Town Report, The Town of Bridgewater
Submissions from 2000
2000 Bridgewater Annual Town Report, The Town of Bridgewater
Submissions from 1999
1999 Bridgewater Annual Town Report, The Town of Bridgewater
Submissions from 1998
1998 Bridgewater Annual Town Report, The Town of Bridgewater
Submissions from 1997
1997 Bridgewater Annual Town Report, The Town of Bridgewater
Submissions from 1996
1996 Bridgewater Annual Town Report, The Town of Bridgewater
Submissions from 1995
1995 Bridgewater Annual Town Report, The Town of Bridgewater
Submissions from 1994
1994 Bridgewater Annual Town Report, The Town of Bridgewater
Submissions from 1993
1993 Bridgewater Annual Town Report, The Town of Bridgewater
Submissions from 1992
1992 Bridgewater Annual Town Report, The Town of Bridgewater
Submissions from 1991
1991 Bridgewater Annual Town Report, The Town of Bridgewater
Submissions from 1990
1990 Bridgewater Annual Town Report, The Town of Bridgewater
Submissions from 1989
1989 Bridgewater Annual Town Report, The Town of Bridgewater
Submissions from 1988
1988 Bridgewater Annual Town Report, The Town of Bridgewater
Submissions from 1987
1987 Bridgewater Annual Town Report, The Town of Bridgewater
Submissions from 1986
1986 Bridgewater Annual Town Report, The Town of Bridgewater
Submissions from 1985
1985 Bridgewater Annual Town Report, The Town of Bridgewater
Submissions from 1984
1984 Bridgewater Annual Town Report, The Town of Bridgewater
Submissions from 1983
1983 Bridgewater Annual Town Report, The Town of Bridgewater
Submissions from 1982
1982 Bridgewater Annual Town Report, The Town of Bridgewater
Submissions from 1981
1981 Bridgewater Annual Town Report, The Town of Bridgewater
Submissions from 1980
1980 Bridgewater Annual Town Report, The Town of Bridgewater
Submissions from 1979
1979 Bridgewater Annual Town Report, The Town of Bridgewater
Submissions from 1978
1978 Bridgewater Annual Town Report, The Town of Bridgewater
Submissions from 1977
1977 Bridgewater Annual Town Report, The Town of Bridgewater
Submissions from 1976
1976 Bridgewater Annual Town Report, The Town of Bridgewater
Submissions from 1975
1975 Bridgewater Annual Town Report, The Town of Bridgewater
Submissions from 1974
1974 Bridgewater Annual Town Report, The Town of Bridgewater
Submissions from 1973
1973 Bridgewater Annual Town Report, The Town of Bridgewater
Submissions from 1972
1972 Bridgewater Annual Town Report, The Town of Bridgewater
Submissions from 1971
1971 Bridgewater Annual Town Report, The Town of Bridgewater
Submissions from 1970
1970 Bridgewater Annual Town Report, The Town of Bridgewater
Submissions from 1969
1969 Bridgewater Annual Town Report, The Town of Bridgewater
Submissions from 1968
1968 Bridgewater Annual Town Report, The Town of Bridgewater
Submissions from 1967
1967 Bridgewater Annual Town Report, The Town of Bridgewater
Submissions from 1966
1966 Bridgewater Annual Town Report, The Town of Bridgewater
Submissions from 1965
1965 Bridgewater Annual Town Report, The Town of Bridgewater
Submissions from 1964
1964 Bridgewater Annual Town Report, The Town of Bridgewater
Submissions from 1963
1963 Bridgewater Annual Town Report, The Town of Bridgewater
Submissions from 1962
1962 Bridgewater Annual Town Report, The Town of Bridgewater
Submissions from 1961
1961 Bridgewater Annual Town Report, The Town of Bridgewater
Submissions from 1960
1960 Bridgewater Annual Town Report, The Town of Bridgewater
Submissions from 1959
1959 Bridgewater Annual Town Report, The Town of Bridgewater
Submissions from 1958
1958 Bridgewater Annual Town Report, The Town of Bridgewater
Submissions from 1957
1957 Bridgewater Annual Town Report, The Town of Bridgewater
Submissions from 1956
1956 Bridgewater Annual Town Report, The Town of Bridgewater
Submissions from 1955
1955 Bridgewater Annual Town Report, The Town of Bridgewater
Submissions from 1954
1954 Bridgewater Annual Town Report, The Town of Bridgewater
Submissions from 1953
1953 Bridgewater Annual Town Report, The Town of Bridgewater
Submissions from 1952
1952 Bridgewater Annual Town Report, The Town of Bridgewater
Submissions from 1951
1951 Bridgewater Annual Town Report, The Town of Bridgewater
Submissions from 1950
1950 Bridgewater Annual Town Report, The Town of Bridgewater
Submissions from 1949
1949 Bridgewater Annual Town Report, The Town of Bridgewater
Submissions from 1948
1948 Bridgewater Annual Town Report, The Town of Bridgewater
Submissions from 1947
1947 Bridgewater Annual Town Report, The Town of Bridgewater
Submissions from 1946
1946 Bridgewater Annual Town Report, The Town of Bridgewater
Submissions from 1945
1945 Bridgewater Annual Town Report, The Town of Bridgewater
Submissions from 1944
1944 Bridgewater Annual Town Report, The Town of Bridgewater
Submissions from 1943
1943 Bridgewater Annual Town Report, The Town of Bridgewater
Submissions from 1942
1942 Bridgewater Annual Town Report, The Town of Bridgewater
Submissions from 1941
1941 Bridgewater Annual Town Report, The Town of Bridgewater
Submissions from 1940
1940 Bridgewater Annual Town Report, The Town of Bridgewater
Submissions from 1939
1939 Bridgewater Annual Town Report, The Town of Bridgewater
Submissions from 1938
1938 Bridgewater Annual Town Report, The Town of Bridgewater
Submissions from 1937
1937 Bridgewater Annual Town Report, The Town of Bridgewater
Submissions from 1936
1936 Bridgewater Annual Town Report, The Town of Bridgewater
Submissions from 1935
1935 Bridgewater Annual Town Report, The Town of Bridgewater
Submissions from 1933
1933 Bridgewater Annual Town Report, The Town of Bridgewater
Submissions from 1932
1932 Bridgewater Annual Town Report, The Town of Bridgewater
Submissions from 1931
1931 Bridgewater Annual Town Report, The Town of Bridgewater
Submissions from 1930
1930 Bridgewater Annual Town Report, The Town of Bridgewater
Submissions from 1929
1929 Bridgewater Annual Town Report, The Town of Bridgewater
Submissions from 1928
1928 Bridgewater Annual Town Report, The Town of Bridgewater
Submissions from 1927
1927 Bridgewater Annual Town Report, The Town of Bridgewater
Submissions from 1926
1926 Bridgewater Annual Town Report, The Town of Bridgewater
Submissions from 1925
1925 Bridgewater Annual Town Report, The Town of Bridgewater
Submissions from 1924
1924 Bridgewater Annual Town Report, The Town of Bridgewater
Submissions from 1923
1923 Bridgewater Annual Town Report, The Town of Bridgewater
Submissions from 1922
1922 Bridgewater Annual Town Report, The Town of Bridgewater
Submissions from 1921
1921 Bridgewater Annual Town Report, The Town of Bridgewater
Submissions from 1920
1920 Bridgewater Annual Town Report, The Town of Bridgewater
Submissions from 1919
1919 Bridgewater Annual Town Report, The Town of Bridgewater
Submissions from 1918
1918 Bridgewater Annual Town Report, The Town of Bridgewater
Submissions from 1917
1917 Bridgewater Annual Town Report, The Town of Bridgewater
Submissions from 1916
1916 Bridgewater Annual Town Report, The Town of Bridgewater
Submissions from 1915
1915 Bridgewater Annual Town Report, The Town of Bridgewater
Submissions from 1914
1914 Bridgewater Annual Town Report, The Town of Bridgewater
Submissions from 1913
1913 Bridgewater Annual Town Report, The Town of Bridgewater